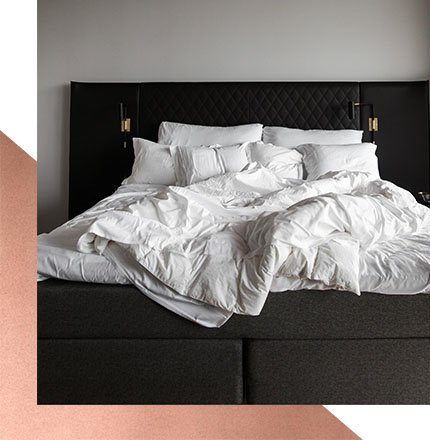 WINTER ESCAPES
Check out late and save up to 35% off your weekend stay this winter!
Book now
With us,  Winter weekends are all about sleeping in and waking up to a freshly prepared breakfast, taking extra long time getting ready, enjoying a dinner that stretches out. At Six Winter weekends are all about those details, about relaxing, about escaping your everyday life. About the finer things, about your favourite book or the Sunday paper.
For us, weekends are the best time. And we'll treat you to precisely that.
And now we have a secret to share with you. Spend the Winter weekends with us and receive up to 35% discount on your stay and we will include our lavish breakfast! And treat yourself to a slow Sunday, check out is not until 16.00, another reason to spend your weekend with us this winter!
Stay minimum 2 nights during the weekends this winter and save up to 35% on your stay.

- Offer includes full breakfast.
- Late check-out at 16:00 pm
- Offer is valid for all room categories including suites (excluding the Masterpiece suite)
- Offer can not be combined with any other offer
- Limited number of rooms available per weekend
- Book from Now - 6 April 2018
- Stay from Now - 8 April 2018

Cancellation must be done latest 72 hours before arrival to avoid late cancellation fee
please add: enter the promotion code in the field of Corporate/Promotion Code: WINTER to book your weekend stay!