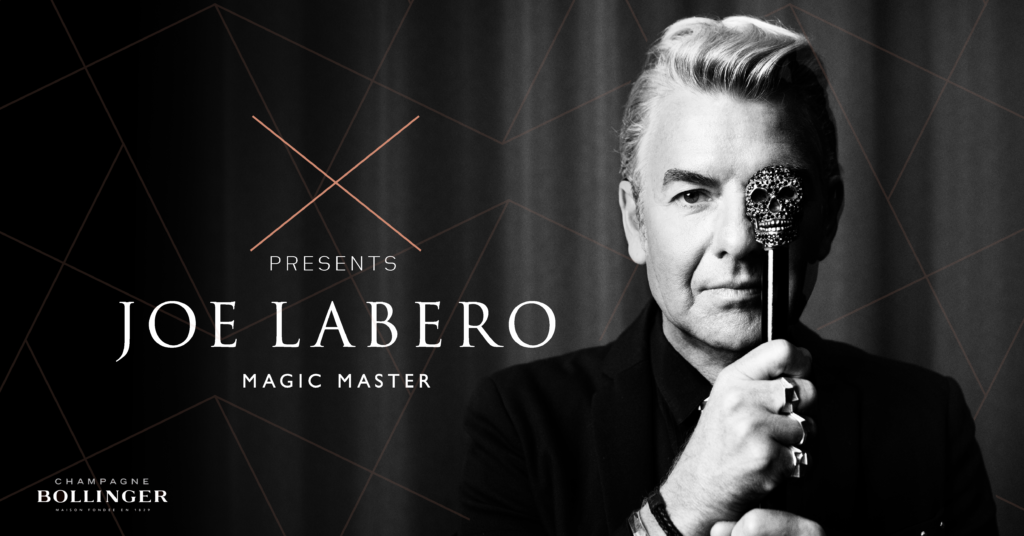 Be a part of the illusion
There are few names as renowned in the art of illusions and tricks as Joe Labero. The world-famous magician invites you to a night of magic as he gives his premiere show and a never seen exhibition together with us at Hotel At Six. Usually performing for crowds in the numbers of thousands – this will be an intimate evening where you will have the chance to see great magic up close. 
A wise man once said, never perform for a thirsty crowd. We're kicking things off with Bollinger bubbles that will add that extra magic to an already sparkling evening while mingling with Labero's unique props from his former world tours. A 3-course dinner will be served before or after the show, depending on how it suits your food clock.
And, you don't have to worry about how to get home after the show. We've got the bed and breakfast situation covered for you. 
Now, are you ready to become a believer?
Boka nu