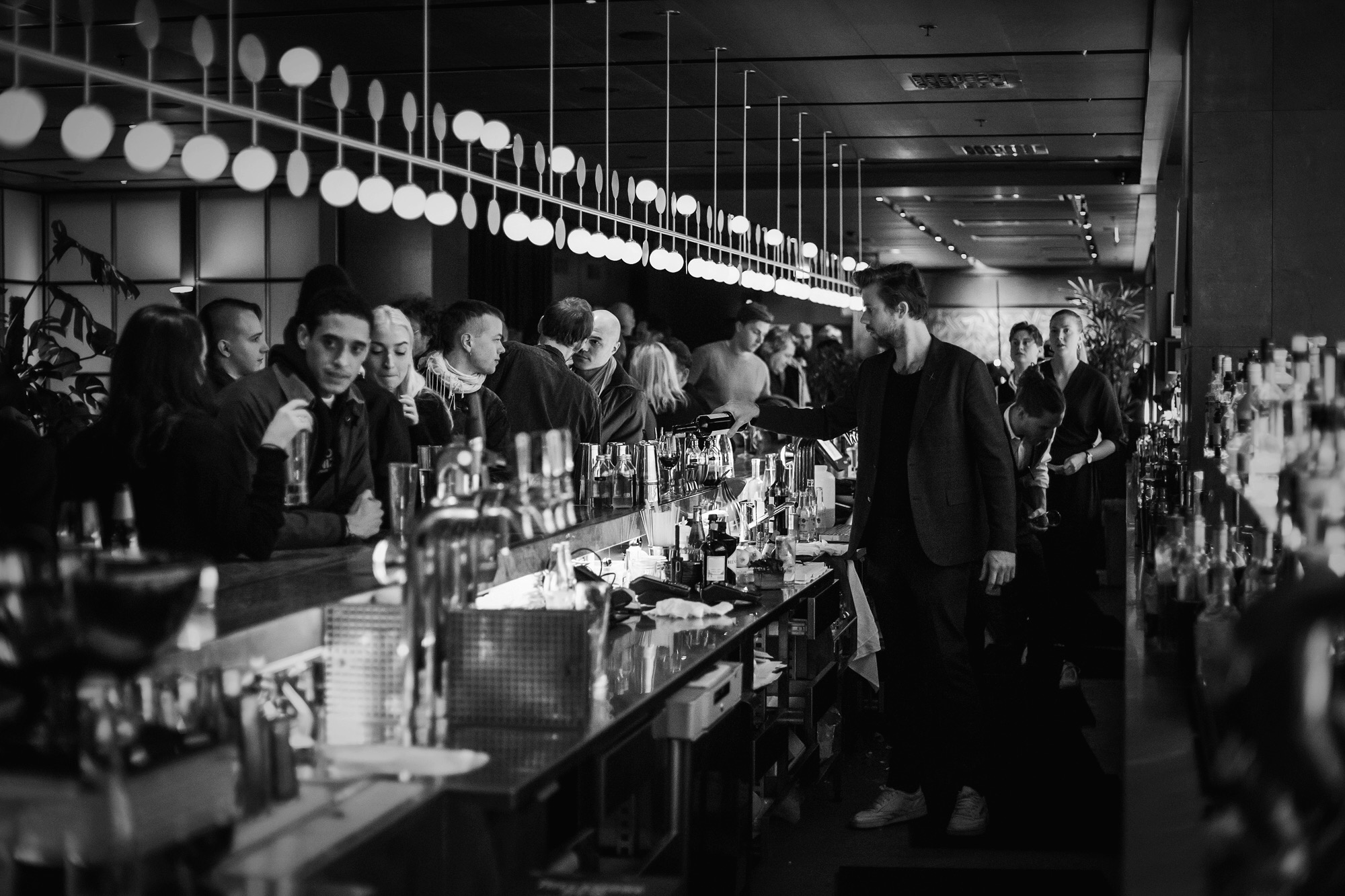 behind the curtain
Behind the Curtain is a unique four part experience taking bartending guest shifts to the next level.
Between December and May, we will have the pleasure of hosting some of the best bars in the world in a series of unique events. 
During the evening, you can expect a full sensorial experience where the invited bar brings not only their drinks but also staff, furniture, music and all other elements that create their unique atmosphere.
Come along and step "Behind the Curtain" to experience a whole new venue inside the At Six cocktail bar.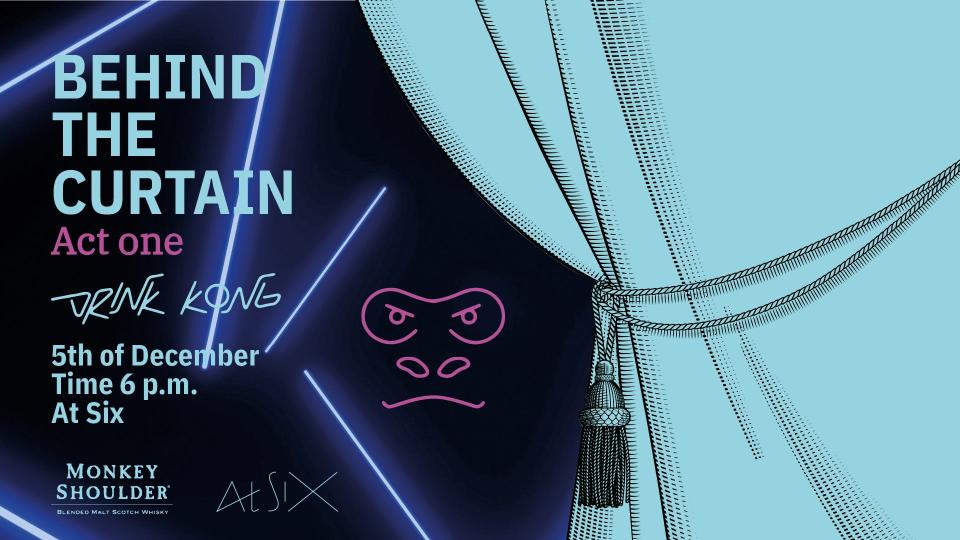 drink kong
Opened in late 2018, Drink Kong has already become a must-visit spot on any keen drinker's itinerary in Rome, awarded number 82 in this years top 100 bar nominations and winner of the Campari One To Watch Award 2019.
Drink Kong is about instinct. Rather than reading through long ingredient lists, customers are invited to choose a flavour profile (dry, sweet or bitter), or let themselves be guided by the menu's colours, which represent each drink's feeling. This encourages the use of gusto-olfactory senses to discover the elements that went into the drink, leading to a deeper cocktail experience.
The bar's motto is "drink kong, think kong, be kong" but the basis of the bar is that the bartenders and the owner do not want you to have a drink. They want you to have an experience. This is achieved through expert mixology, a unique ambience, good music and great conversation. 
Drink Kong's concept is an insight to owner Patrick Pistolesi's life. This includes traditional Japanese practices incorporated into his bartending (a derivative from his time in Japan) and the 80's arcade games (a derivative from his childhood). Furnishing of neon lights and futuristic spaces – was inspired by Ridley Scott's 1982 film Blade Runner and it shows.