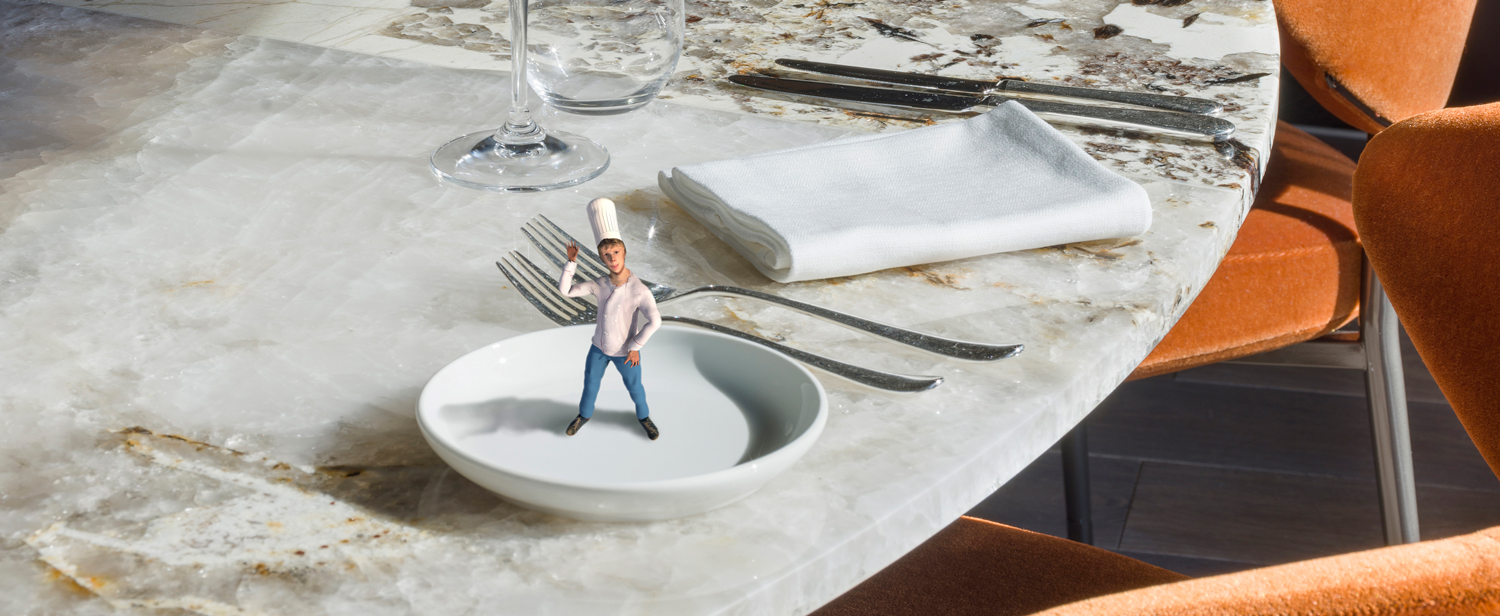 Elegance reborn
Brunkebergstorg, central Stockholm. A 19th-century haven for socialites. And that's where it all begins. A rebirth. A reimagining. A hotel to be seen. En vogue elegance in a new home. Where contemporary art meets design. Where dining revels in breathtaking views. Where sleep is nurtured by comfort. Where spaciously comes as standard. Where detail intrigues with a twist. Where surprise is no surprise.
The place, At Six. Sleep. Dine. Mingle. Surprise.
Welcome inside.
BOOK A TABLE
Indulge in a vibrant dining experience for palate and eye alike. Located in the heart of the hotel, this is a Stockholm restaurant, an all-occasion venue where you can expect to be dazzled and surprised.
> BOOK NOW
SEEKING EXTRA SPECIAL EVENT SPACE?
Social At Six means 2000sqm. Flexible space. Small to large. Whatever the occasion, like power gathering for 850. Whatever the need, like intimate supper for 4. You choose. We'll be delighted to provide.
> MEETINGS & EVENTS
STAY MORE SAVE MORE
Stay more than 3 nights midweek or 2 nights during the weekends and save up to 20% off your stay.
> READ MORE & BOOK
THE MASTERPIECE SUITE
Embrace a true luxury experience in this one-of-a-kind studio, styled with bespoke design pieces and featuring a lavish living room, a kitchenette, and a unique free-standing bathtub.
> READ MORE & BOOK
Hosoi
A social living room with a focus on sound and music quality rather than volume. Experience and discover tunes, songs and artists you didn't know you loved. All come with carefully assembled high-end equipment like custom-built KRS speakers from Tokyo.
> Hosoi
DON'T TELL ANYONE...
…but there is gin in my teapot. This is an afternoon adventure in wonderland. A tea with a twist. Drink and enjoy tea-infused gin cocktails, served in a teapot. Warm or chilled with ice, you decide.
> Tipsy afternoon tea
Creating a place you want to see and be seen in
We want to create a place where the quality and attention to detail is felt through every aspect of the design and service. This place will feel very contemporary, but we also want it to have a timeless quality. We want At Six to be the first true contemporary luxury hotel in Stockholm of this size.
Hannah Carter Owers & Richard McConkey, interior architects
> Meet our creators
Shaping the future of luxury
A stage and a retreat. At Six is formed in collaboration with selected creators with one sole purpose; to redefine the future of luxury.
> Watch the movie
A 19th century glamourous hotspot
Brunkebergstorg 1889. The square housed the city's most elegant boutiques, magnificent palaces, and the most popular restaurants and was the hotspot for Stockholm socialites.
OUR AWARDS
Proud winners of:
The International Hotel and Property Awards 2017
*Winner – Restaurant within a hotel
*Winner – Hotel over 200 rooms – Europe
Ahead awards 2017
*Winner – Guestrooms
*Winner – Urban Hotel – Conversion