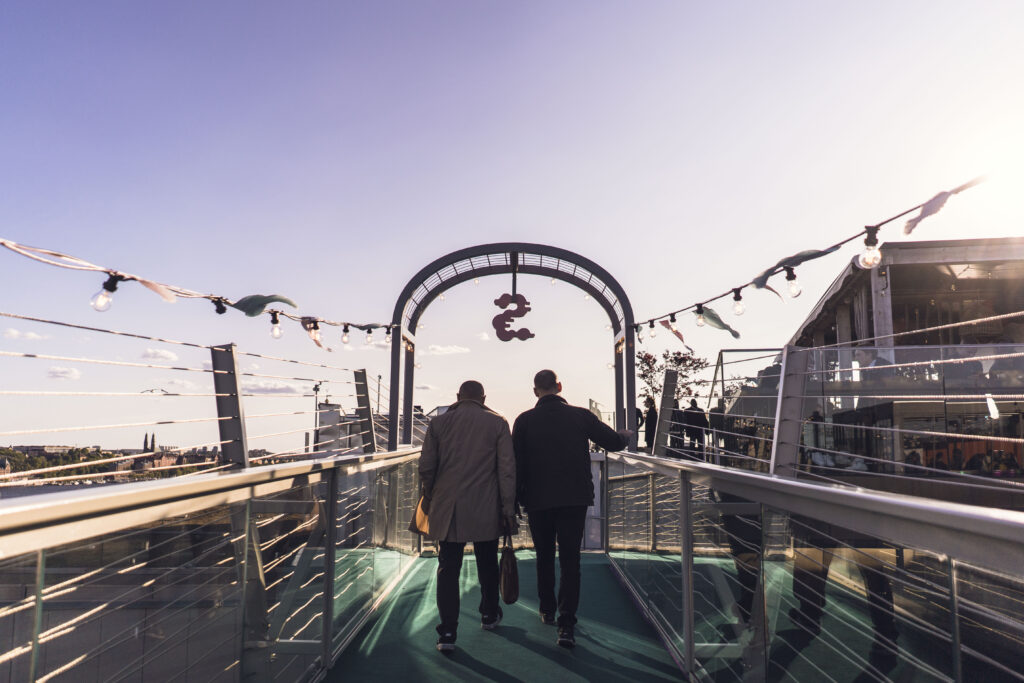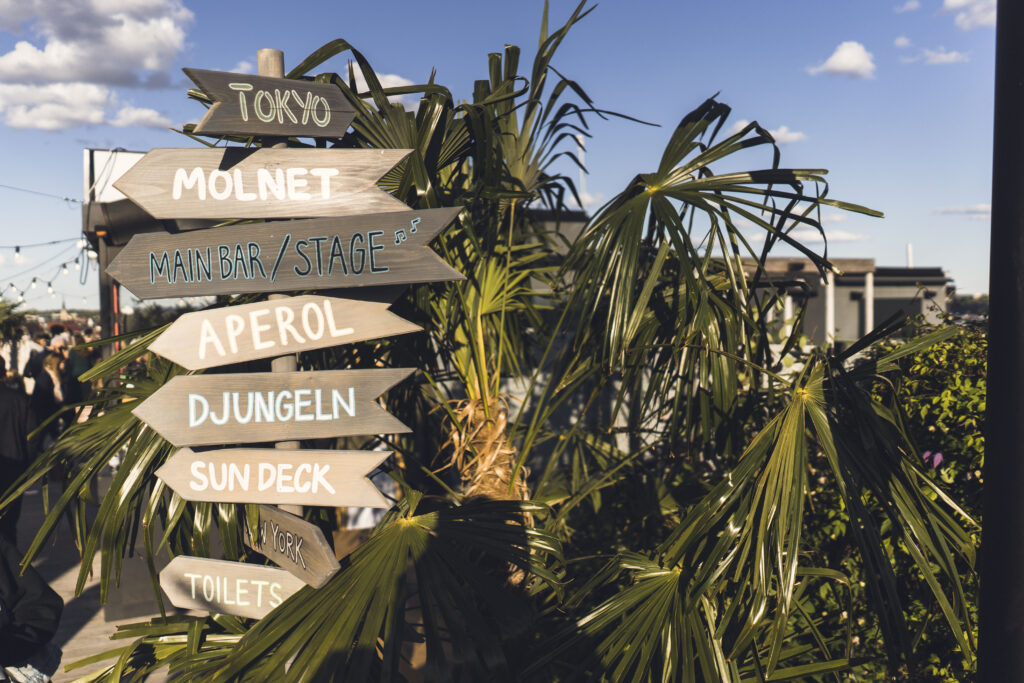 Stockholm Under the Stars
SUS (Stockholm Under Stjärnorna) is the vibrant rooftop located atop of the hotel. A modern roof park where the focus is put on activities with significant attention to detail.
Whether it's the DJs playing music, the movies exhibited and the cocktails served, everything is carefully curated to altogether create something extraordinary and entertaining. During the summers the queues curl down the square, but only show your room key, and you'll be let in straight away.
EVENTS
The terrace also host heated areas, perfect for company events, conferences, wine tastings, curling (yes, we've done it) and anything else you can think of – in every season.
Contact us for more info at info@sthlmunderstjarnorna.com, we wan't to do it all!
visit sus website