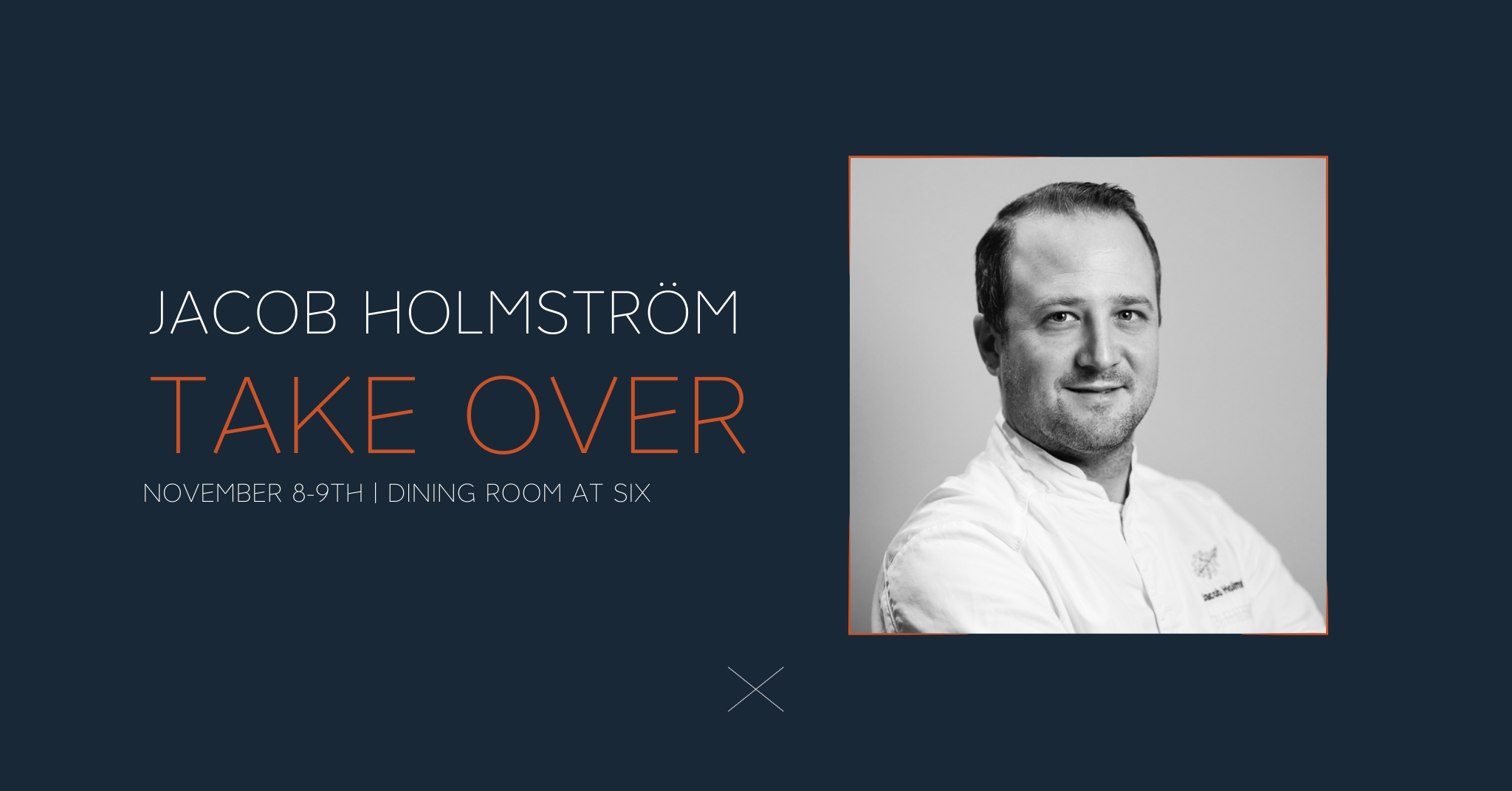 Jacob Holmström Takeover
November 8-9th
We are delighted to announce that Jacob Holmström will be joining us on November 8th and 9th for a special takeover event in our Dining Room, alongside his sous-chef Greg.
Meet a Swedish chef whose culinary journey began in Halmstad, Sweden, where he grew up in his father's restaurant, Restaurant Stefan Holmström. His path led him to France, where he trained under Pascal Barbot at Astrance, gaining a deep appreciation for top-quality ingredients and innovative techniques. Now latest, at Gastrologik in Stockholm, he and his partner, Anton, prioritize working closely with local producers, allowing the supply of ingredients to guide their menu. This unique approach, emphasizing direct communication with producers, earned them two Michelin stars and defined the logic behind Gastrologik. He was also the winner of the TV-competition 'Kockarnas Kamp' 2021.
Book your table and experience a unique dinner signed Jacob Holmström
BOOK A TABLE