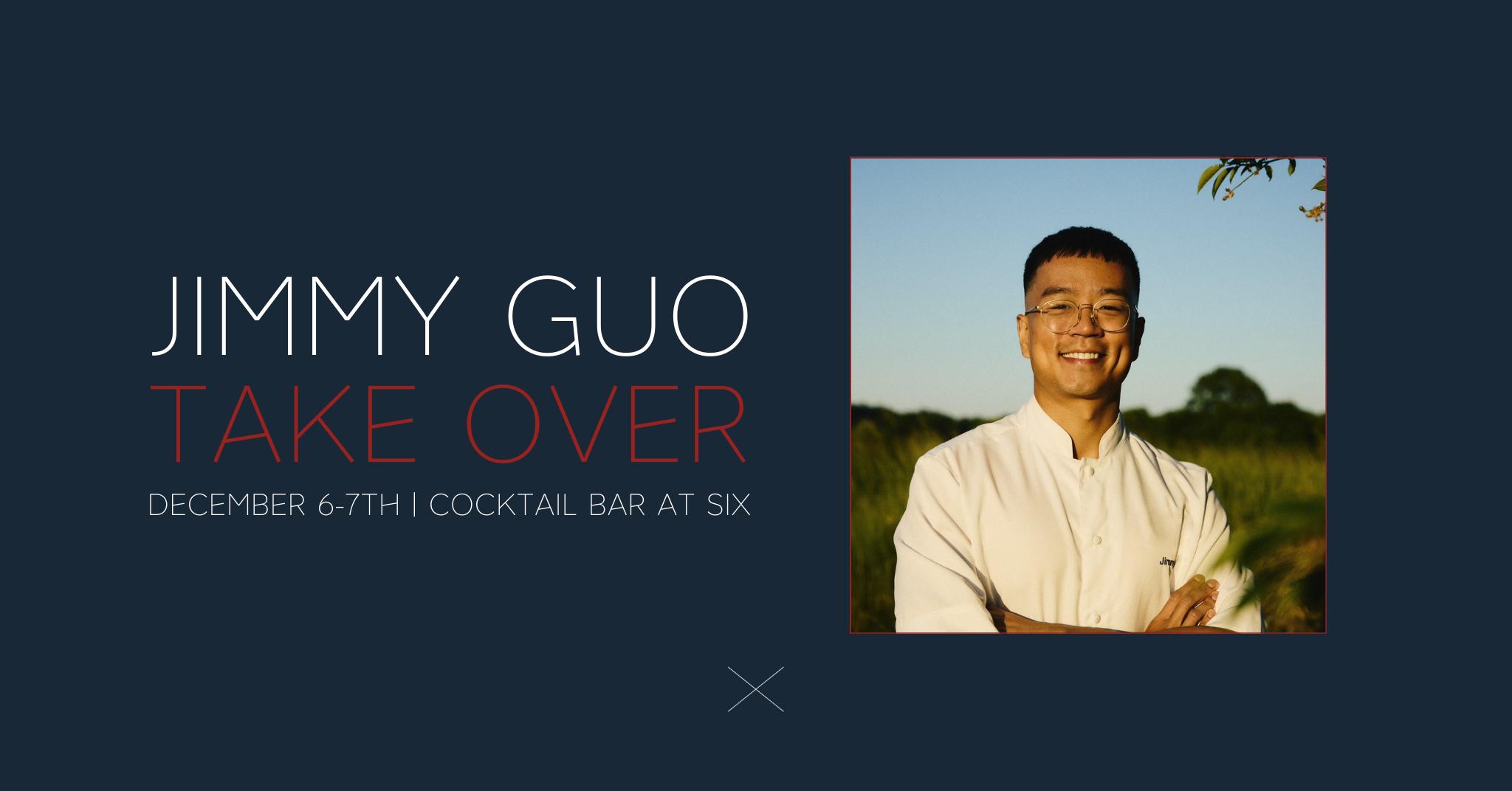 JIMMY GUO TAKEOVER
COCKTAIL BAR AT SIX
DECEMBER 6-7TH
Join us for an exclusive culinary event featuring Chef Jimmy Guo at Cocktail Bar, Hotel At Six!
Immerse yourself in a one-of-a-kind gastronomic journey on December 6-7 as Chef Jimmy Guo takes center stage at Cocktailbaren in Hotel At Six. With inspiration from the bar's cocktail menu with influences from the banking history of Brunkebergstorg, Jimmy Guo has created a menu of luxurious bar snacks playing with tropes of old-school glamour.
About Chef Jimmy Guo:
Seize the opportunity to savor the culinary brilliance of Chef Jimmy Guo, a maestro known for his success in pop-up restaurants, bestselling cookbooks, and an impressive second-place finish in Sweden's MasterChef 2022.
Following his television triumph, Jimmy has emerged as a key figure in introducing Chinese cuisine to Sweden. His culinary artistry is characterized by a dedication to big flavor, rich umami experiences, and dishes crafted with meticulous precision and care. Jimmy is acclaimed for seamlessly blending Chinese culinary traditions with influences from kitchens around the globe.