RESTAURANT DINING ROOM
Under the watchful eyes of our passionate head-chef Douglas Mourou, our culinary vision is presented with a multi-influenced experimental menu collected from years of exploration, experimentation and traveling outside of Europe.
Our aim is to surprise your palate with interesting flavour and texture combinations made with sustainable ingredients and with a seasonal approach. 
All this comes with a vibrant atmosphere and an extensive curated wine list composed of more than four hundred wines.
TRIPADVISOR
Have a look at what our guests had to say about their experience in Dining Room
Bon Appétit
Drink, dine and dream At Six. With our Bon Appétit package, you get a three-course meal where our chefs have prepared a dinner with the season's best produce in the spotlight.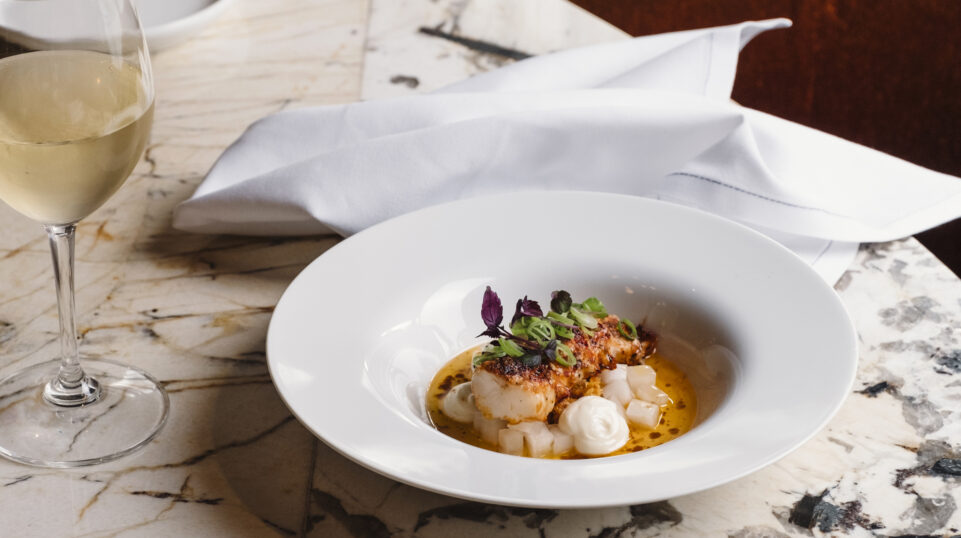 Party of 10 or more
Having dinner with colleagues or a large group of friends? To make a reservation for 10 or more people we ask that you contact us directly at diningroom@hotelatsix.com