BIGGER MEETINGS
Our 2,800 square meter conference space is designed with flexibility and versatility in mind to meet your unique needs. We offer a range of impressive features and capabilities that make us an excellent venue for larger conferences and productions.
In our largest venue, Event Large, we can open up all the walls, creating an open and spacious atmosphere, adapting the space to the size of your event. You also have the option of creating multiple breakout areas, giving attendees a more versatile experience.
We are here to make your vision a reality and can adapt our premises and execution to your needs. Our high-tech equipment ensures that your production runs smoothly. The technology gives you the chance to manage sound, image and presentations in a simple and efficient way. If your event requires additional support such as booths, recordings, TV broadcasts, we can easily arrange these services.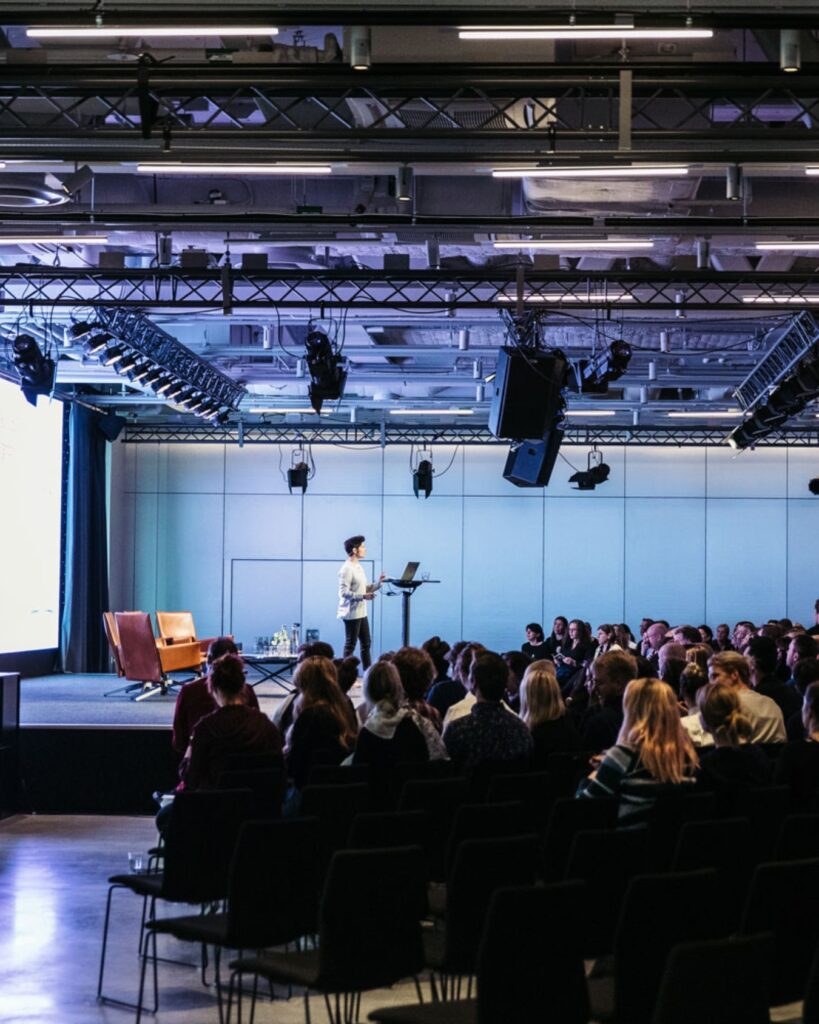 OUR BIGGER AREAS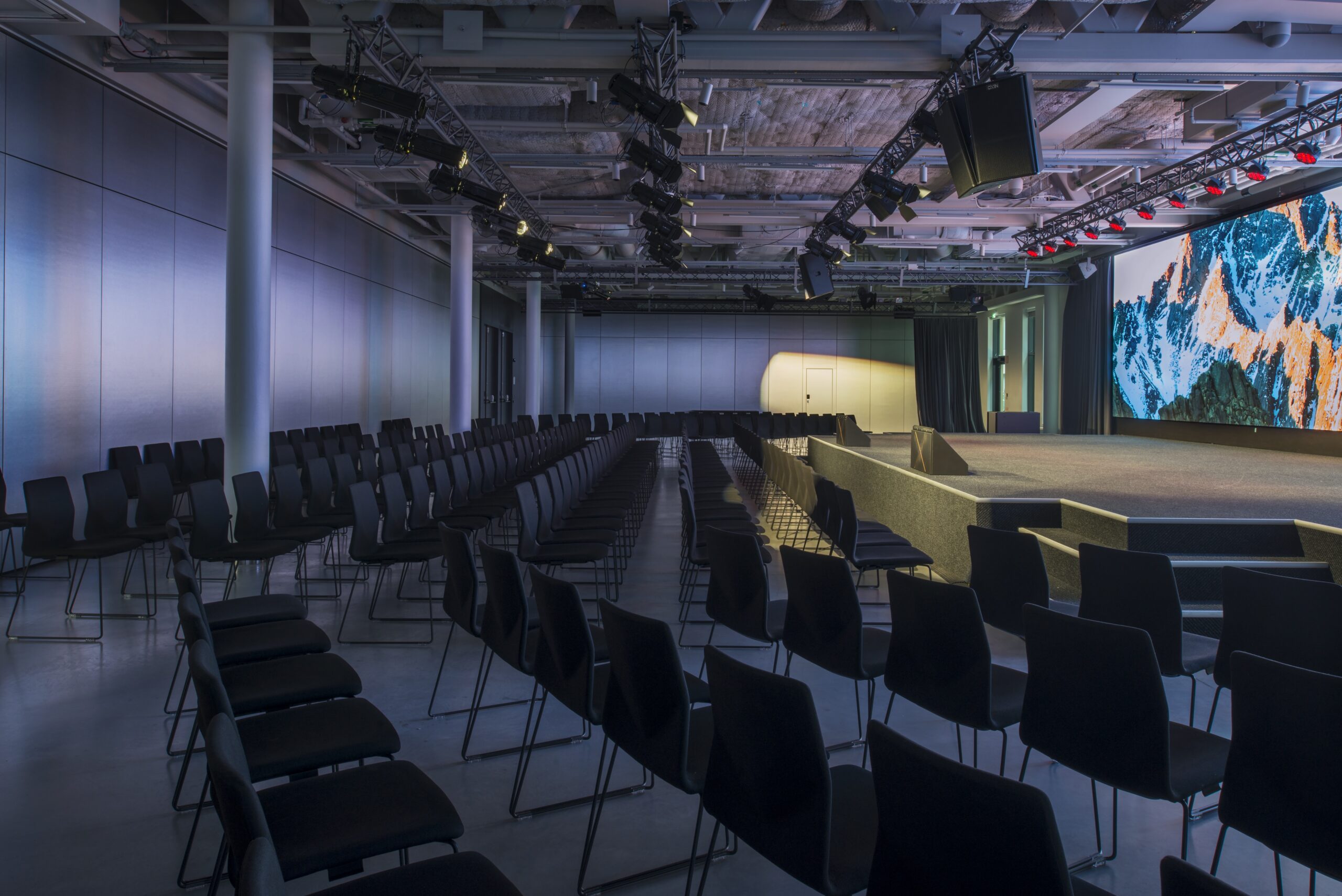 EVENT LARGE
OUR LARGEST AREA WITH FIXED STAGE, 12X3 METERS LED SCREEN, TECHNOLOGIES & TECHNICIANS, MONITORS, MICROPHONES & AMBIENT LIGHTS.
421 SQM | 72-300 PERS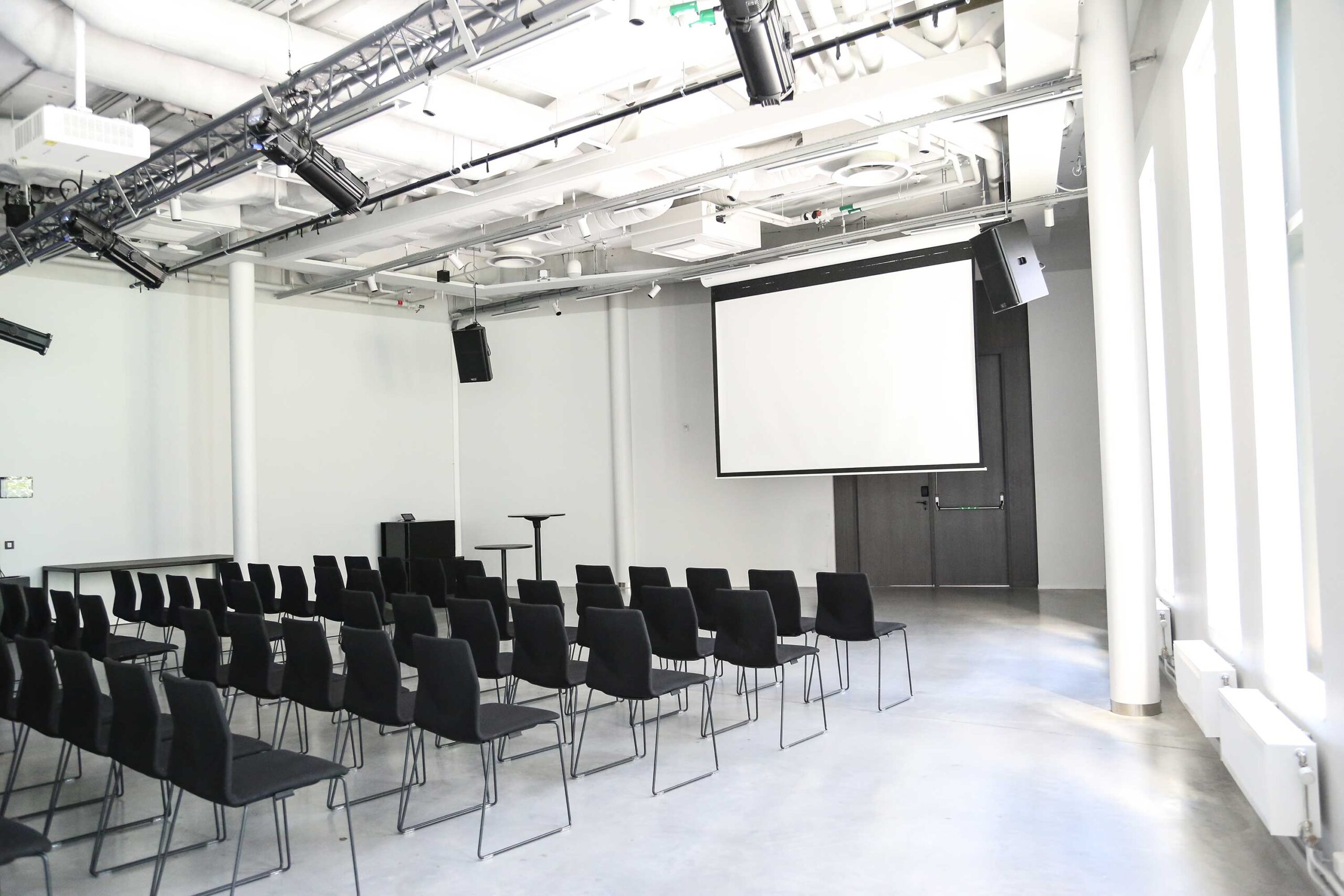 EVENT SMALL
OUR SECOND LARGEST AREA. Perfect as an exhibition area and workshops with school SEATING
and cabaret seating
139 SQM | 35-100 PERS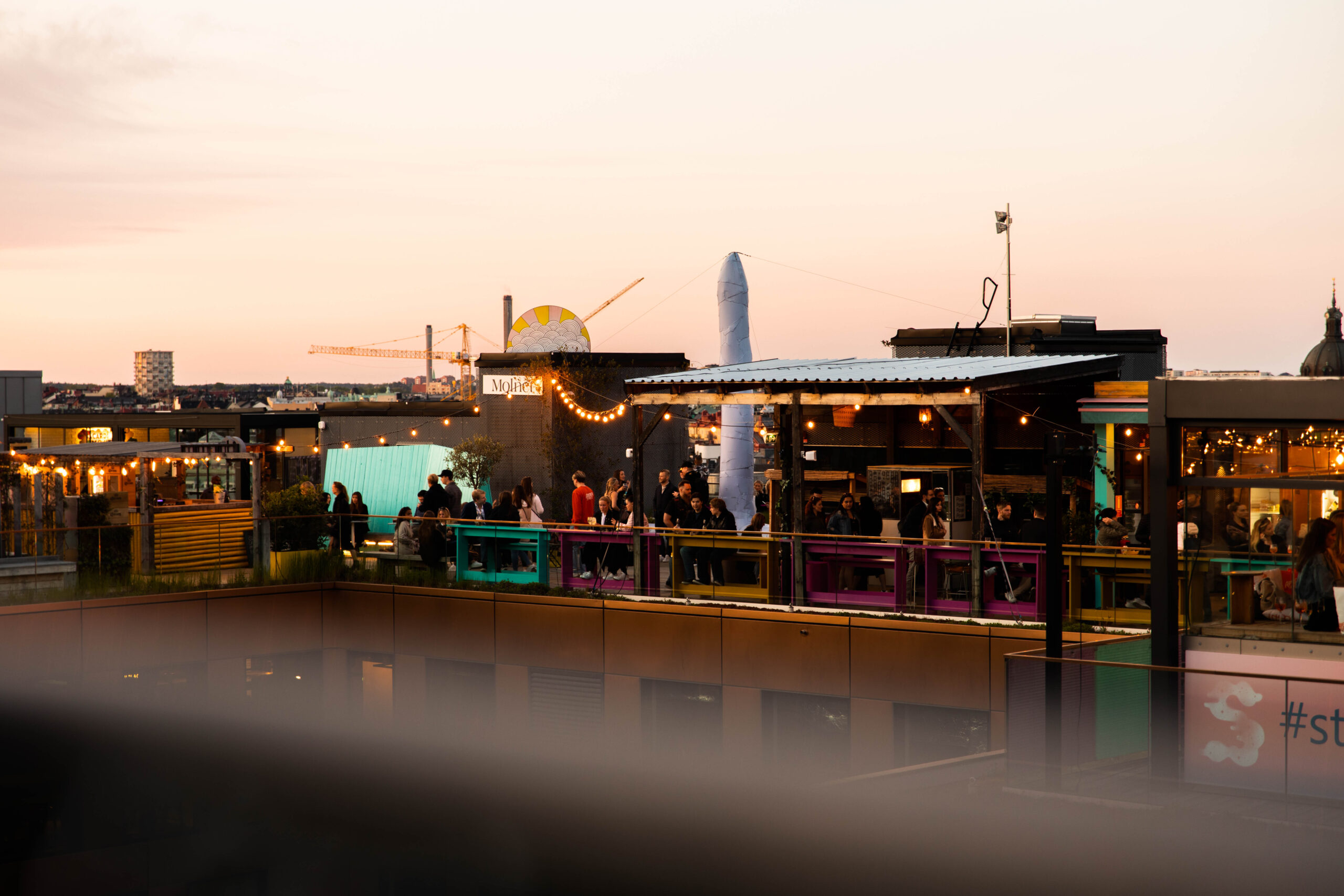 STHLM UNDER THE STARS
STHLM UNDER THE STAR IS OUR ROOFTOP PARK. IT is equipped with speakers across the entire roof, making the rooftop perfect for kick-offs, lectures and launch events. possibility of full exclusivity with the 360-degree view.
1200 SQM | 800 pers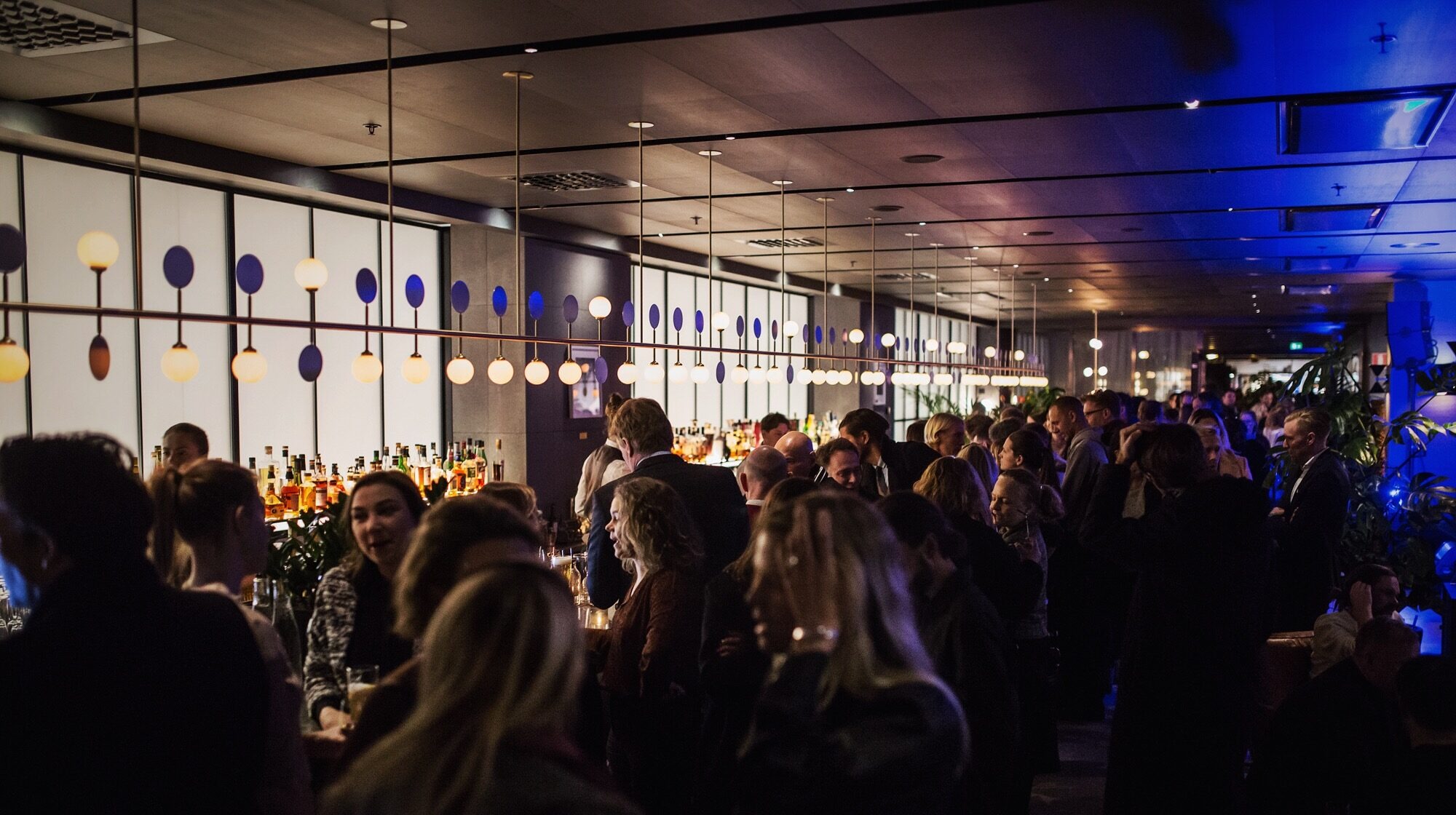 COCKTAIL BAR & MUSIC LOUNGE
COZY ENVIRONMENT FOR AW AS WELL AS PRE & POST DRINKS. PERFECT FOR LAUNCHING A BEVERAGE COMPANY, CELEBRATING AN ANNIVERSARY, OR IF YOU ARE LOOKING FOR A MINGLE AREA. HERE, A DINNER IS OFFERED BOTH AS A BUFFET AND AS FLYING FOOD.
395 SQM | 320 PERS
MOLNET
heated outdoor area Which is part of SUS and has a fantastic view of Stockholm's skyline & ITS own bar INCLUDING bartender.
81 KVM | 30-50 PERS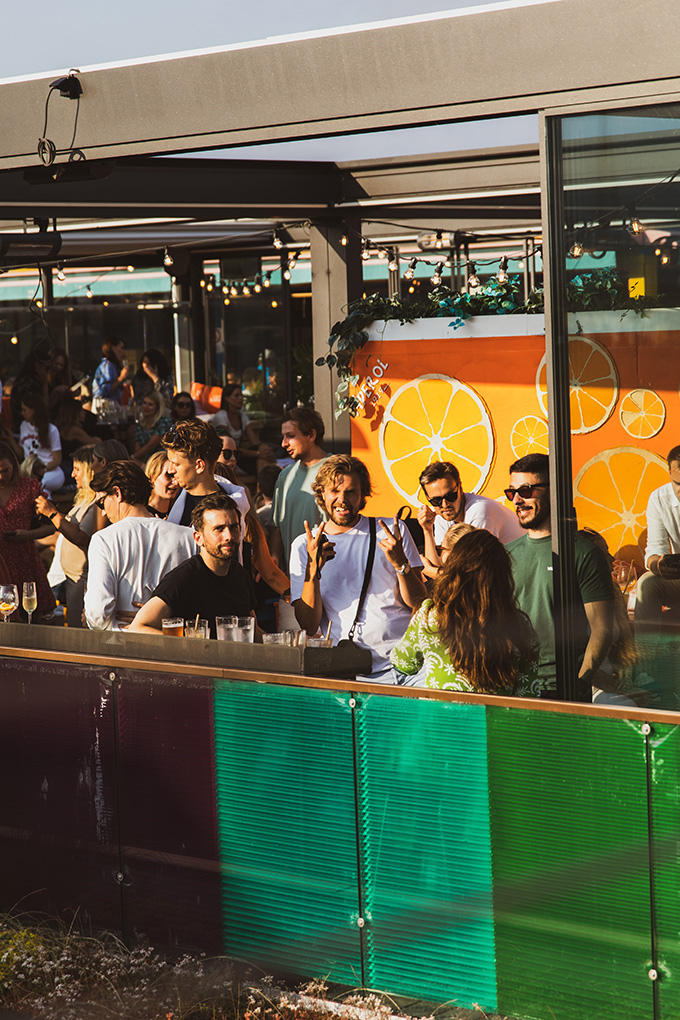 GARDEN
Garden has its own bar with bartender & possibility to open the roof completely. You can rent this specific days & in connection with full exclusivity.
165 KVM | 80-130 PERS
EXPLORE MORE!
SEE OUR OTHER AREAS